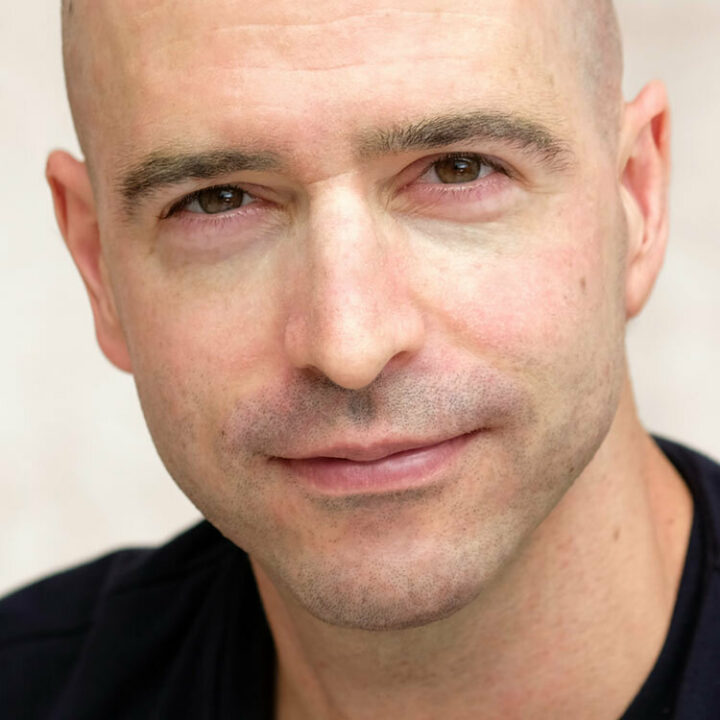 Elias
Main Offers: Tantra massage and ecstatic energy work
For me, a successful massage is an encounter on as many levels as possible: physical, emotional, sensual, energetic and maybe even spiritual. A massage without set intentions that gives you access to your own inner space.
Every human deserves to be touched with love!
Elias about Tantra
Tantra massage is an affair of the heart for me, because it has helped me personally a lot during a difficult time in my life.
I was allowed to feel accepted, secure and loved. I was allowed to surrender to the soothing touch and only feel. The massage allowed me to perceive my emotions, feelings and body in a new and more intense way. I feel happier, more secure and more alive.
I have been giving the soothing gifts of the massage to my guests since 2018.
As a masseur, I am characterized by great compassion, presence and warmth. You can feel welcome, secure and sensual.
I look forward to meeting you!
Data & Facts
Experience

Die wohltuenden Geschenke der Massage gebe ich seit 2018 weiter.

Languages

Qualification

Tantric Massage Practitioner TMV®
Background & Training
Tantramassage Profi-Ausbildung bei AnandaWave® Level 2
09/2019 Umgang mit sexuellen Störungen in der tantrischen Körperarbeit
04/2019 Der Lust eine Richtung geben (inkl. TAO-Massage nach S. Russel und J. Kolb)
Ausbildung zum Thai-Yoga Masseur
Die Thai-Yoga-Massage ist eine sehr wohltuende, sanfte, achtsame Massage auf dem Boden. Es wird eine Mischung aus tief entspannenden Druck-Techniken, sanften Dehnungen und spielerischer geführter Bewegung des Körpers angewandt. Gelegentlich baue ich Elemente daraus in meine Tantra-Massagen ein.
Mitglied im Berufsverband für Tantramassage (TMV)
Tantramassage Profi-Ausbildung bei AnandaWave® Level 1
09/2019 Theoretische Prüfung
07/2019 Praktische Prüfung
11/2018 Kompetenz trifft Leidenschaft
10/2018 Die anale Versuchung
09/2018 Profiseminar Yoni- und Lingam-Massage
07/2018 Grundseminar – Einführung in die tantrische Berührungskunst
Tantric Massage Practitioner TMV®
Professional training according to standards of the German Tantric Massage Association (Tantramassage-Verband, TMV®)
Start of training, 07/2018
Certificate, 09/2019
Vipassana Meditationsretreat (10 Tage)
Feedbacks
ELIAS - ,, Gott ist Jahwe '' ein dynamisches Wirken himmlischer Kraft, absichtslos gebende und dankbar empfangende Gnade, intensiv und tiefgreifend - gesegnet.
Liebster Elias,

ein inniges Dankeschön an dich für diese wundervolle Massage

immer wieder anders

immer wieder so berauschend

immer wieder unfassbar beglückend

rundherum eingehüllt in ein gigantisches Energiefeld aus universeller Liebe

Mein kleines "Paradies auf Erden"
Für *Elias*
Es lässt sich kaum in Worten ausdrücken, was ich in den Stunden bei dir erleben und fühlen darf, aber ich will es dennoch versuchen, denn das Lesen der Feedbacks hat mir bei meiner Entscheidung für eine Tantramassage so sehr geholfen und ich hoffe, dass es vielen anderen ebenso ergeht. Dieses einzigartige Erlebnis wünsche ich wirklich jedem Menschen. Völlig losgelöst von allen Verpflichtungen und Bindungen seine ganz eigene (sexuelle) Energie zu spüren ist ganz und gar überragend.

Mit deinen wahrhaft magischen Händen hast du mich eingehüllt in einen Kokon aus universeller Liebe, Achtsamkeit, Fürsorge und Geborgenheit.
Unter deinen liebevollen Berührungen konnte mein Körper seine ganze Bandbreite an wundervollen Gefühlen entfalten, von denen ich zum Teil gar nicht wusste, dass es sie gibt oder die ich sehr, sehr lange schon nicht mehr gespürt hatte.
Daraus schlüpfte ein wunderbarer Schmetterling, der eine unglaubliche Schönheit in mir erblühen ließ.
Ich danke dir zutiefst für die Fülle an Energie, die du mit deinem ganzen Körper bei mir in Fluss gebracht hast und die mir Kraft und Stärke verleiht, das Leben mit all seinen Wirren wieder ein Stück weit zu meistern.
Wenn es eine Möglichkeit auf Erden gibt dem Göttlichen nahe zu sein, dann ist es das.
So schön, dass es dich gibt.
Von ganzem Herzen alles Liebe
Patricia