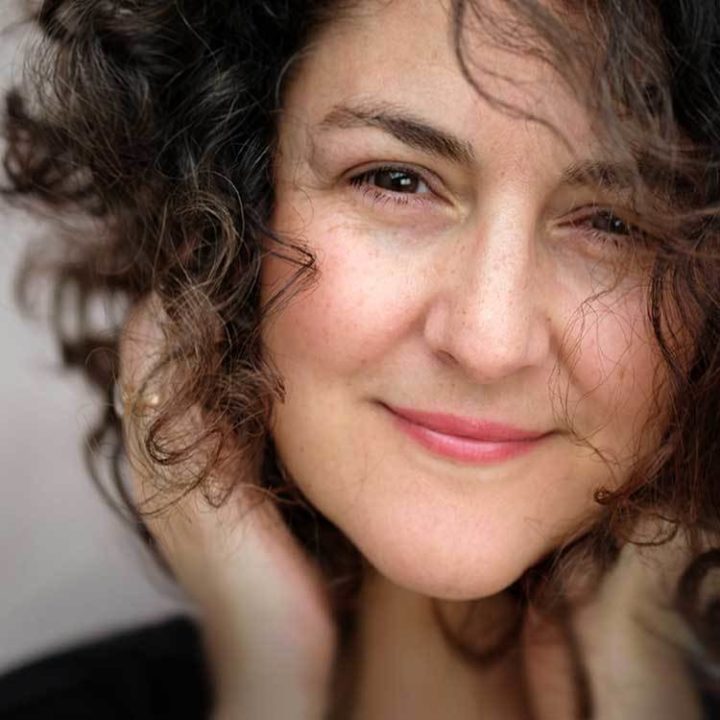 Elisabetta
Main Offers: Tantra massage in the style of AnandaWave
Touch is not always the same. It is a conversation between the souls and bodies of the giver and the recipient. In this contact, touch can be diverse and lively. Touch can open and close doors, an immeasurable gift.
For me, tantric massage is the most beautiful form of touch

Elisabetta
About Elisabetta
As an Italian native I grew up in a cordial and sociable atmosphere. That's the way I reach out to my fellow humans in relationships, as friends, in a business or every-day context. The level of closeness and joy this way of living creates, are proof to me that love grows the more you share it.
For me, touch is the most beautiful way to say 'you are right and full of love just the way you are, here and now in this moment'. I listen to your soul guiding me through your body with an open heart, unconditional mindfulness and without any expectations. I keep you company on your way to your heart, to yourself and your love.
15 minute informative call free of charge
If you are not sure yet if my offer is the right one for you please reach out. I offer a 15 -20 minute informative call free of charge either via phone or Skype. Please send a message with your contact details to:
E-Mail: elisabetta.ananda@gmx.de
Data & Facts
Experience

Tantra masseuse according to TMV (training to be finished in 2021)

Perlentorausbildung (Yoni-Massage) ab Juni 2021

Shibari Fesselmassage-Workshops (1-6) bei Fushisho in Köln (seit April 2022)

Jadetorausbildung (körperorientiertem Sexual-Coaching für Frauen) (seit April 2022)

Languages
Background & Training
Perlentorausbildung mit Nhanga Grunow und Inari Hanel
Ausbildung in Frauenmassage und Sexualcoaching
zwei vorbereitende Online-Wochendworkshops von Nhanga Grunow und Inari Hanel zu den Themen:
- Anatomie Yoni
- Yoni- und Lingamtypen
- Spiegelsitzung / Yoni lesen
- Beckenschaukel
- Selbstmassage
ab Juni 2021 Start der vor-Ort Module
Ausbildung zur Tantra-Masseurin (TMV) AnandaWave
11/2019 Grundausbildung AnandaWave
07/2020 Yoni- und Lingam Intensivseminar
09/2020 Lingam-Supervision mit Christoph Kraus
- Corona-Zwangspause der Ausbildung -
Integration früherer Prägungen
bei Bodhiart in Frankfurt
Studium und Abschluss Diplom Medienwirtin (FH)
Rheinische FH Köln Schwerpunkt: Marketing- und Kommunikationsmanagement
Ausbildung zur IT-System-Kauffrau (IHK)
Conserve GmbH, Europe Alive MedienGmbH
Feedbacks
2 Tage....später....und so langsam...wache ich aus einem Traum ...auf, das Alltagsleben nimmt wieder seinen Raum ein. Ich brauche intensive Begegnungen und Berührungen, leider - so ist es eben - bekomme ich in meinem Alltag zu wenig davon. Tausend mal Danke Elisabetta, für dieses berauschende Erlebnis mit Dir, für Deine Hingabe, für Deine Zugewandtheit, für Dein Verständnis meiner mir innewohnenden Widersprüche. Zum Glück kann ich die zarten Berührungen sofort annehmen, ich bin direkt angetriggert und alle störenden Gedanken verschwinden. Das geht so gut, das ist ein Potenzial fürs Leben. Und dann startet Elisabetta durch und eröffnet mir mit Ihrer Körperpräsenz einen Pfad ins Nirvana. Wow, eine maximale Dosis Nähe, was geschieht mir nur Wunderbares? Ich bin ganz bei mir und authentisch, kenne mich und meine Bedürfnisse und Grenzen ganz genau und traue mich vollkommen ich zu sein. Wir hatten einen Riesenspaß und konnten die zwei Stunden wirklich genießen. Aber wie das so ist mit meinen inneren Widersprüchen. Am Ende kommen bei der Lingam-Massage alte Konventionen doch wieder hoch. Jetzt startet das alte Programm und der Kopf rotiert und ich verliere den Kontakt zum Hier und Jetzt. So ist es eingebrannt in mir. Du, Elisabetta erkennst das Du gibst mir zu verstehen, dass ich immer okay bin, so wie ich bin. So bist Du eine Lehrmeisterin der Liebe für mich. Das damit verbundene Angebot an mich, wieder zu Dir kommen ist für mich eine große Freude und ein großes Kompliment, das ich gerne annehme.
Elisabetta,

Durch Deine einfülsamen Berührungen und die persönliche Nähe die Du zu mir hergestellt hast habe ich meine weibliche Lebendigkeit entfesselt, so wie sie ist, so wie sie Teil von mir ist. Die Massage hat in mir den Impuls zu einem klaren "Ja" zu Lust und Genuss ausgelöst, ich werde diese Erfahrung mitnehmen.

Ich danke Dir, alles Liebe.