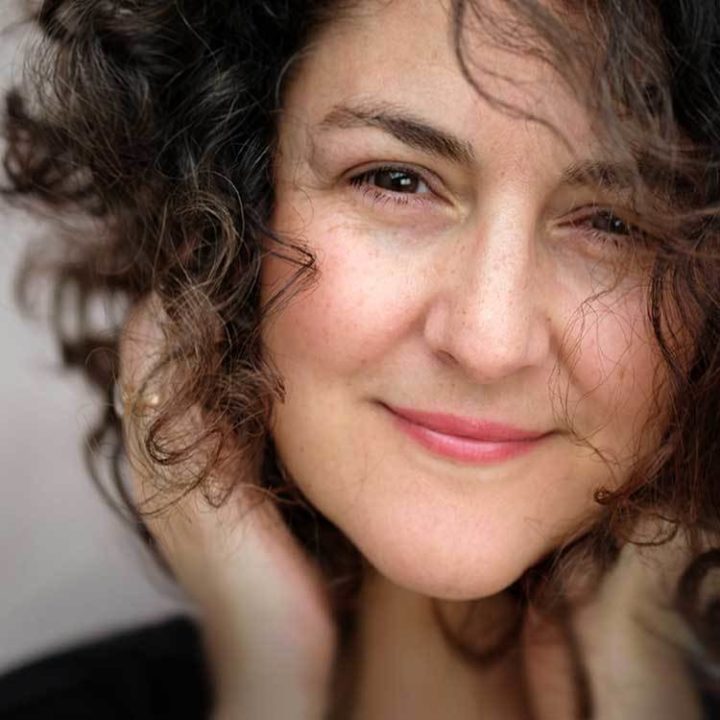 Elisabetta
Main Offers: Tantric massages according to AnandaWave
Touch is not always the same. It is a conversation between the souls and bodies of the giver and the recipient. In this contact, touch can be diverse and lively. Touch can open and close doors, an immeasurable gift.
For me, tantric massage is the most beautiful form of touch

Elisabetta
About Elisabetta
As an Italian native I grew up in a cordial and sociable atmosphere. That's the way I reach out to my fellow humans in relationships, as friends, in a business or every-day context. The level of closeness and joy this way of living creates, are proof to me that love grows the more you share it.
For me, touch is the most beautiful way to say 'you are right and full of love just the way you are, here and now in this moment'. I listen to your soul guiding me through your body with an open heart, unconditional mindfulness and without any expectations. I keep you company on your way to your heart, to yourself and your love.
Data & Facts
Experience

Tantra masseuse according to TMV (training to be finished in 2021)

Languages
Background & Training
Perlentorausbildung mit Nhanga Grunow und Inari Hanel
Ausbildung in Frauenmassage und Sexualcoaching
zwei vorbereitende Online-Wochendworkshops von Nhanga Grunow und Inari Hanel zu den Themen:
- Anatomie Yoni
- Yoni- und Lingamtypen
- Spiegelsitzung / Yoni lesen
- Beckenschaukel
- Selbstmassage
ab Juni 2021 Start der vor-Ort Module
Ausbildung zur Tantra-Masseurin (TMV) AnandaWave
11/2019 Grundausbildung AnandaWave
07/2020 Yoni- und Lingam Intensivseminar
09/2020 Lingam-Supervision mit Christoph Kraus
- Corona-Zwangspause der Ausbildung -
Visionssuche
bei 'Vision der Freude' in Gut Hübenthal
Integration früherer Prägungen
bei Bodhiart in Frankfurt
Frauenseminar Die Wandlerin
Visionssuche
bei 'Vision der Freude' in Gut Hübenthal
Systemaufstellerin bei Andreas Dieckmann
Praxis Blicköffnung, Köln
Studium und Abschluss Diplom Medienwirtin (FH)
Rheinische FH Köln Schwerpunkt: Marketing- und Kommunikationsmanagement
Ausbildung zur IT-System-Kauffrau (IHK)
Conserve GmbH, Europe Alive MedienGmbH
Feedbacks
Liebe Elisabetta,
ich danke Dir von Herzen für Deine einfühlsame Langsamkeit, die genau das war, was ich wohl brauchte. Ich schwebe immer noch durch den Tag und fühle deine Berührungen in meinem ganzen Körper. Du bist eine wundervolle Frau.
Dass so achtsame und in Wellen feine bis satte Berührungen überhaupt möglich sind ist ein Geschenk des Himmels und auch ein Geschenk von Dir an mich. Auf diese Weise möchte ich Dir zumindest die Wertschätzung dafür zurück senden. Danke
Liebe Elisabetta,

es gibt drei Ebenen, auf denen unser letztes Zusammentreffen sehr tiefe Eindrücke bei mir hinterlassen hat. Zunächst ist da die atmosphärische, zwischenmenschliche Ebene, auf der Du Nähe, Sicherheit, Liebe, Verbundenheitund bedingungsfreie Akzeptanz bereitstellst und dabei sehr feinfühlig und aufmerksam jegliche Schwingung von mir erfasst und reflektiert hast. Dadurch konnte ich mich zu 100% öffnen, dabei komplett im Hier und Jetzt bleiben und mich somit sehr klar und intensiv spüren. Bezogen auf die Massage hat mich die Mischung aus unglaublich feinen, zärtlichen, aber auch sehr klaren, kraftvollen und teilweise überraschenden Techniken total geflasht und mich die eine Vielzahl von tiefen Gefühle erleben lassen. Abschließend ist da noch die Ebene der Sinnlichkeit und Sexualität, auf der Du mir unerwartete, wertvolle und wunderschöne Impulse gegeben hast. Mich dabei Deinen Händen hinzugeben, mit Dir darüber zu kommunizieren und dabei so reich beschenkt zu werden, hat mir Sicherheit und zugleich Freiheit gegeben, sowie die Wahrnehmung meiner Männlichkeit gestärkt. Ich danke Dir für all das von Herzen!

Klaus