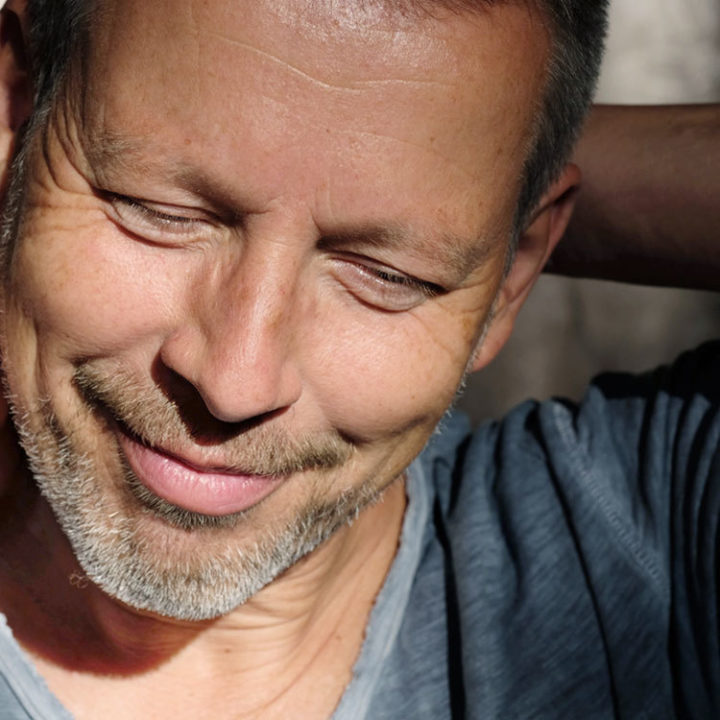 Aaron
Main Offers: Tantra-Massage TMV im Stil von AnandaWave
Einfühlsam und sicher halte ich dich und schenke dir ein Gefühl der Geborgenheit. Du kannst dich mir einfach so zeigen, wie du bist.
Tantra sagt: Nimm dich an, wie du bist!

Osho
Aaron über Tantra-Massage:
Ich nehme dich mit auf eine liebevolle Reise zu dir selbst. Fühl dich sicher und geborgen und genieße es, nichts tun zu müssen. Spüre dich, lache, weine, empfinde sinnliche Lebensfreude und erlebe heilsame und lustvolle Berührungen.

Seit 2019 beschäftige ich mich intensiv mit der Tantra-Massage und habe die Profiausbildung bei Michaela Riedl (Ananda Wave) mit Begeisterung und Hingabe durchlaufen.
Tantra hat mein Leben verändert. Die Tantra-Massage ist meine Berufung, die liebevoll von mir Besitz ergriffen und sich in meinem ganzen Wesen ausbreitet hat.
Jede Massage birgt einen eigenen Zauber in sich und ist immer wieder aufs Neue eine große Entdeckungsreise.
Ich freue mich auf die Begegnung mit dir!
Data & Facts
Experience

Erfahrung mit Tantra-Massage seit Anfang 2019

Languages

Qualification

Tantric Massage Practitioner TMV®
Background & Training
Handwerker, Ingenieur und Unternehmer
Tantric Massage Practitioner TMV®
Professional training according to standards of the German Tantric Massage Association (Tantramassage-Verband, TMV®)
Start of training, 03/2019
Certificate, 04/2021
ThaiYoga-Massage bei Tobias Frank
Ausbildung zum systemischen Familienaufsteller
Start der Tätigkeit bei Ananda
Byron Katie´s The Work
ein 1-wöchiges Ausbildungsseminar
Arbeits- und Studienaufenthalte in England, Frankreich, Mexico, Guatemala und Neuseeland
eine 2-jährige Wanderschaft als Handwerker nach Frankreich, Mexico und Guatemala und ein internationales Studium mit einem integrierten 1-jährigen Studienaufenthalt in England und einem Praxissemester in Neuseeland.
Feedbacks
So… yesterday i had my first tantra massage éver, with Aaron. I've been breaking my head over 'how to give the right words' to this magical experience and encounter, without doing anything short to it… I'll try anyway, because I'm forever grateful of what Aaron showed me and has given me, to what I feel as just the beginning of a loving journey towards my body and true connection, which I wanted to rediscover. Aaron's kind and open approach, his beautiful presence, his warm and welcoming smile, his reassuring words, yes even his humor :-) , they all gave me trust to surrender to his hands. His gentle yet thrilling tantra massage felt healing in so many ways. I flew home afterwards and am still energized all over. Thank you dear Aaron, with all my heart.
Aaron was amazing. It was out of the body experience. He was playing my body gently and precisely. Very caring and respectful. Ultimate pleasure. I will definitely return for another experience.