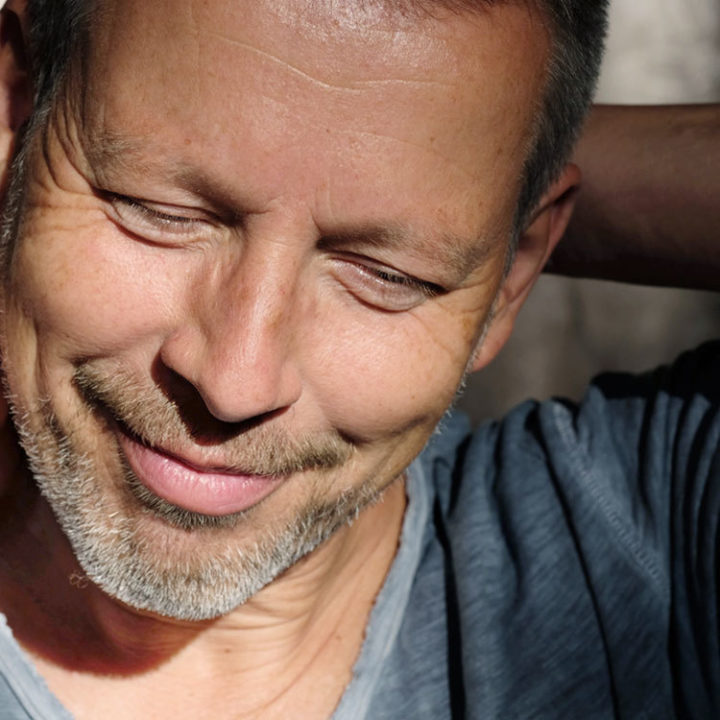 Aaron
Main Offers: Tantra-Massage TMV im Stil von AnandaWave
Einfühlsam und sicher halte ich dich und schenke dir ein Gefühl der Geborgenheit. Du kannst dich mir einfach so zeigen, wie du bist.
Tantra sagt: Nimm dich an, wie du bist!

Osho
Aaron über Tantra-Massage:
Ich nehme dich mit auf eine liebevolle Reise zu dir selbst. Fühl dich sicher und geborgen und genieße es, nichts tun zu müssen. Spüre dich, lache, weine, empfinde sinnliche Lebensfreude und erlebe heilsame und lustvolle Berührungen.

Seit 2019 beschäftige ich mich intensiv mit der Tantra-Massage und habe die Profiausbildung bei Michaela Riedl (Ananda Wave) mit Begeisterung und Hingabe durchlaufen.
Tantra hat mein Leben verändert. Die Tantra-Massage ist meine Berufung, die liebevoll von mir Besitz ergriffen und sich in meinem ganzen Wesen ausbreitet hat.
Jede Massage birgt einen eigenen Zauber in sich und ist immer wieder aufs Neue eine große Entdeckungsreise.
Ich freue mich auf die Begegnung mit dir!
Data & Facts
Experience

Erfahrung mit Tantra-Massage seit Anfang 2019

Languages

Qualification

Tantric Massage Practitioner TMV®
Background & Training
Handwerker, Ingenieur und Unternehmer
Tantric Massage Practitioner TMV®
Professional training according to standards of the German Tantric Massage Association (Tantramassage-Verband, TMV®)
Start of training, 03/2019
Certificate, 08/2020
Ausbildung zum systemischen Familienaufsteller
Start der Tätigkeit bei Ananda
Byron Katie´s The Work
ein 1-wöchiges Ausbildungsseminar
Arbeits- und Studienaufenthalte in England, Frankreich, Mexico, Guatemala und Neuseeland
eine 2-jährige Wanderschaft als Handwerker nach Frankreich, Mexico und Guatemala und ein internationales Studium mit einem integrierten 1-jährigen Studienaufenthalt in England und einem Praxissemester in Neuseeland.
Feedbacks
Lieber Aaron,
ich möchte dir von Herzen danken für deine Wärme, deine Fürsorge und Zuwendung, deine Ruhe, dein aufmunterndes Lächeln mit der stillen Einladung sich dir anzuvertrauen. Für die Geborgenheit, die ich empfinden durfte und die vielen wunderbaren Berührungen, die ich genießen durfte.
Welch ein Geschenk!
Sabine
Etwas verspätet aber dennoch vom Herzen möchte ich mich bei Aaron für seine einfühlsame, offene, warme und wertschätzende Art mir zu begegnen bedanken. Die Herzenswärme und Freunde an seinem Tun ist in der Massage spürbar gewesen.