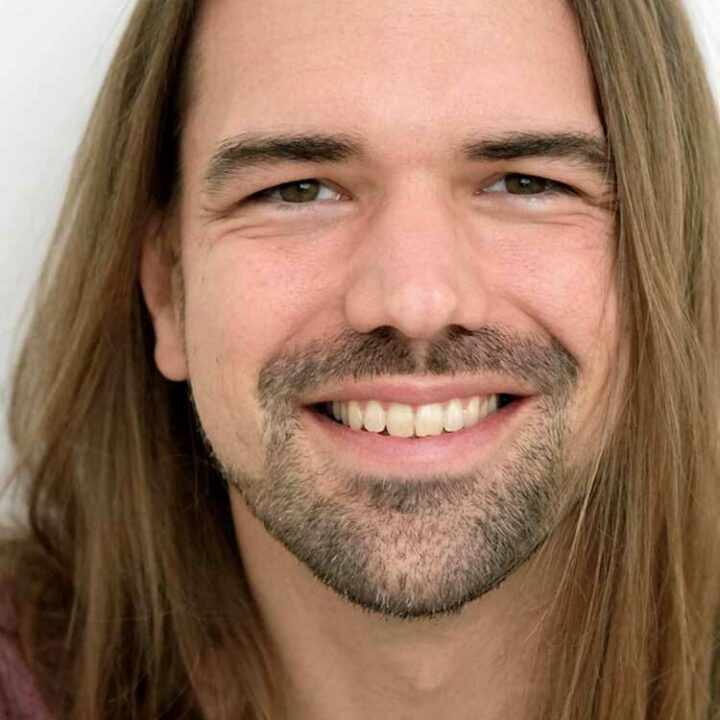 Florian
Main Offers: Tantra massage in the style of AnandaWave
During the complete relaxation and security of a tantra massage things that deeply move you are welcome to surface; this is the moment to be yourself without aim or intention.

The culmination of happiness is when a person is ready to live ones' truth.

Erasmus of Rotterdam
Florian about tantra massage
I love to open up spaces through the ritual of tantra massage, combining mindfulness and unintentionality, physicality and psyche, self-acceptance and aesthetics, while giving a sense of completeness and connectedness.

During the massage you can hide from the world for a few hours and be completely with yourself. With the certainty of being held, you may get in touch with yourself and feel what is right for you at the moment. I accept your impulses and accompany you on your journey. Maybe you want to try something new or simply indulge in familiar enjoyment. Everything is allowed to be there. Joy and sorrow, wildness and peace, sensuality and lust. Each journey is different and beautiful as it is.

Tantra massage for non-binary, trans* and inter* persons
Tantra massage is characterized by openness and acceptance and is therefore particularly suitable for people who do not identify exclusively with the gender assigned to them at birth. The massage is as individual and diverse as you are.

Data & Facts
Experience

Experience with tantra massage since December 2021

Languages

Qualification

Tantric Massage Practitioner TMV®
Background & Training
Fortbildung Tantra & Massage
04/2023: "trauma-sensitive Körperarbeit" Ananda Fortbildung in Kooperation mit Pascal Beaumart von Holistic Bodywork www.holistic-bodywork.org
Tantric Massage Practitioner TMV®
Professional training according to standards of the German Tantric Massage Association (Tantramassage-Verband, TMV®)
Start of training, 12/2021
Certificate, 04/2023
Professional training as a tantra masseur (TMV) at AnandaWave
Tantramassage-Grundseminar Level I, 13.-19. Dezember 2021
Profi-Ausbildung Level I "Yoni- und Lingam-Massage", 9.-15. Mai 2022
Profi-Ausbildung Level I "Anale Versuchung", Beckenboden-, Anal- und Prostatamassage, 24.-28.August 2022
Profi-Ausbildung Level I "Kompetenz trifft Leidenschaft" – Massage nach den 5 Rhythmen, Intuitive Massagen und sinnliche Meditationen, 12.-16. Oktober 2022
Profi-Ausbildung Level II "Von der Selbstliebe zum kompetenten Gegenüber", 16.-22. Februar 2022
AnandaWave Level II
02/2022: "Von der Selbstliebe zum kompetenten Gegenüber"
Feedbacks
Florian is Fantastic! His care, understanding and technique was stand out. I would highly recommend him and will be back the next time I am in the city. - SF Traveler