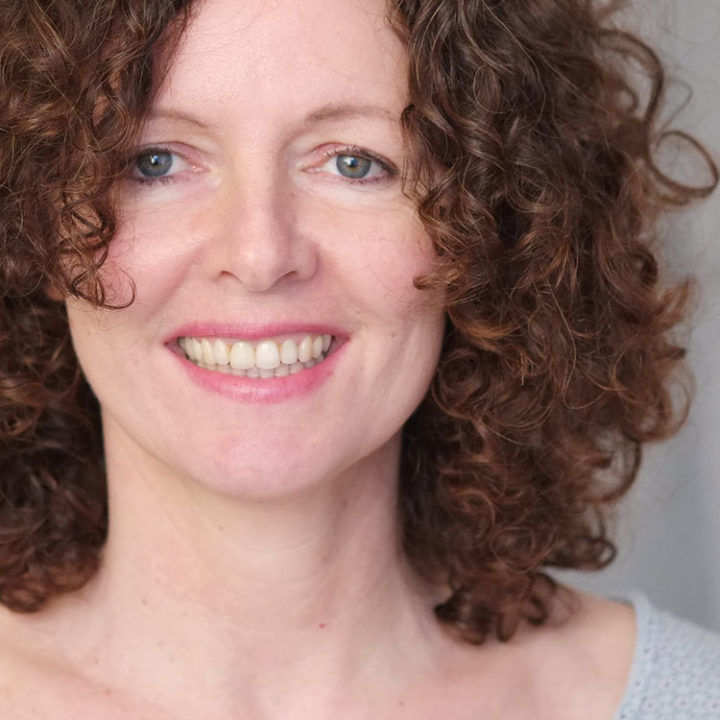 Isabella
Main Offers: Tantric massage, experienced practitioner for women and men
"I enjoy the process of deceleration and the deep quietness of a massage. Experiencing the magic of a tantra ritual touches me always anew: within a short time someone who felt stressed and eventually closed down finds the trust to let him or herself into a great deal of proximity and intimacy. This becomes possible through a posture of veneration and through mindfully touching in each moment of contact, allowing our guests to arrive at the here and now."
Beyond the idea of right and wrong lies a place. There I will meet you.

Rumi
About Isabella
With her life-affirming attitude and friendly nature Isabella invites one to trustfully give oneself into her hands. The fact that she lets herself be guided by her heart and the richness of her experiences of life bring an unbiased acceptance in her encounters, which gives one the deep feeling of being taken in. Her touches are an exciting interplay between sensual ecstatic flights and tender relaxing moments of joyful serenity.
Data & Facts
Experience

Member of the Ananda team since 2008

Languages

German, English, French, Italian

Qualification

Tantric Massage Practitioner TMV® (AZ)
Background & Training
Ayurveda Ganzkörperölmassage Abyanga
Ayurveda-Synchronmassage (Vierhand-Ganzkörpermassage)
bei Björn Borchers, Ayurveda- Massagen in Köln
Ayurveda Marma-Massage
Ganzkörper-Vitalpunkt-Massage bei Björn Borchers
"Body Play Pro"
mit Sheila und Frank, Köln
Tantric Massage Practitioner TMV® (AZ)
Certification for practitioners with professional experience.
The Tantra Massage Association (TMV®) offers the chance of extraordinary certification for providers with comprehensive professional experience
Start of training, 10/2016
Certificate, 01/
Atemtechnik, Atemlenkung und Atemkontrolle in der Massage
"My body, my earth" feministische Körpertherapie, Darmstadt
Teilnahme an verschiedenen Tantra Workshops u.a. bei Jovana Wex
Bewegung, Leichtigkeit und Hingabe in der Tantramassage
mit Gitta Arntzen, AnandaWave, Köln
Meditative Berührung: ARUN Conscious Touch mit Anasha und Anubuddha, UTA-Akademie Köln
Profi-Weiterbildung "Yoni-Massage"
mit Andrea Silwanus und Melanie Fritz, Köln
"Vaginale Lust"
Coach Lea bei Ananda, Köln
"Rosetta Rope"
Fortbildung in Anal- und Fesselmassage, Ananda, Köln
Weiterbildung "BDSM-Elemente in der tantrischen Massagearbeit"
Weiterbildung "Weibliche Eakulation und G-Punkt Massage"
Tantra-Massage Ausbildung im Dakini-Stil
Ausbildung zur Tantramasseurin nach den Kriterien des Tantramassage-Verbands,
Grundkurs, Dakini Stuttgart (2007)
Beckenboden- und Prostatamassage Weiterbildung, Dakini-Stuttgart (2008)
Schamanische Trommelreisen
3-jährige Ausbildung in Schwedisch-Esalen-Massage am Christiane Tutschner Institut
Feedbacks
Liebe Isabella,
es war wieder mal sehr schön bei Dir zuletzt am Freitagnachmittag, dem 03.01.2020. Es war ein sehr schöner Beginn des Jahres 2020 für mich mit Deinen wundervollen Berührungen. Ich freue mich schon auf den nächsten Termin bei Dir im Februar.
Herzlich
Dein Bernd
Hi Isabella,
es war mal wieder ein sehr schöner Nachmittag am Freitag, dem 22.11.2019 bei Dir. Deine einfühlsamen und sinnlichen Berührungen habe ich sehr genossen. Ich wünsche Dir und dem gesamten Ananda-Team eine schöne Adventszeit, besinnliche Weihnachtstage und ein erfolgreiches Jahr 2020. Ich freue mich schon auf den Besuch bei Dir im Januar.
Bis bald
Bernd