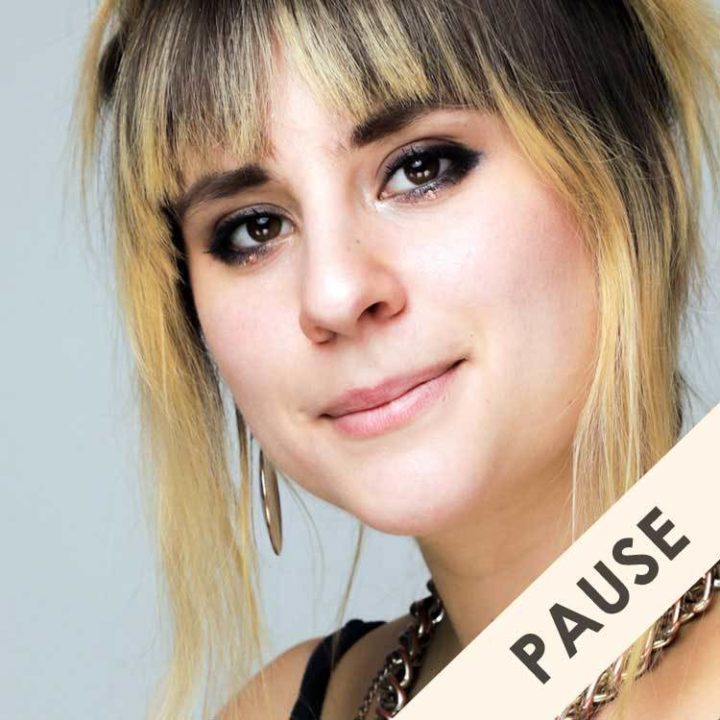 Johanna
Main Offers: Tantric massage according to TMV
For me, a tantric massage is a tenderly cheeky expedition through the jungle of one's own (body) sensations. One goes in search of the blossoms and buds of one's own lust and firmly grown together social conventions.
Playing is a space of sloppy and carefree existence, which has all the characteristics of tenderness.

Isabella Guanzini
About Johanna

Whether this expedition to your sexual self becomes a playful, light-footed walk or an intense, emotional depth: I will accompany you with my alert, non-judgmental gaze, sensual-warm touch, humor and support.
Mehr über Johannas Angebot
Johanna über Youngtra
Aus dem Bestreben heraus, gerade jungen Menschen einen einfühlsamen und urteilsfreien Weg zur eigenen Sexualität zu ermöglichen, ist eine neue Seminar-Reihe bei AnandaWave entstanden.
Im Team zusammen mit Christoph Kraus und Madlen Thonhauser haben wir eine Seminarreihe konzipiert, die junge Menschen dazu inspirieren soll, ihre sinnlichen Potenziale voll zu entfalten.
Es geht hier um die Entwicklung einer neuen Achtsamkeit sich selbst und anderen gegenüber, um die Kommunikation von Wünschen und Grenzen und das alles fernab von Klischees und Leistungsdruck.
Youngtra ist für Menschen zwischen 18 und 30 Jahren und startet im Jahr 2021 mit ersten Workshops.
Nähere Details dazu sind hier zu finden. https://anandawave.de/ausbildung-seminare/youngtra/
Data & Facts
Experience

Tantric massage practitioner since January 2019

Languages

Qualification

Tantric Massage Practitioner TMV®
Background & Training
Tantramasseurin bei Ananda, Köln
Tantramasseurin in der Massagepraxis Elysia
Leitungsassistenz "Intensivseminar Yoni- und Lingammassage" bei AnandaWave
Tantric Massage Practitioner TMV®
Professional training according to standards of the German Tantric Massage Association (Tantramassage-Verband, TMV®)
Start of training, 01/2018
Certificate, 09/2019
Bondage-Seminar "Wasser"
bei Kristina Marlen, Freiburg
Leitungsassistenz Yoni und Lingam Intensiv-Seminar
Bondage-Seminar "Erde"
bei Kristina Marlen, Freiburg
Leitungsassistenz Grundseminar
bei AnandaWave mit WDR Doku
Kompetenz trifft Leidenschaft
Yoni und Lingam Intensiv-Seminar
Feedbacks
Liebe Johanna,
es war nicht einfach einen Termin bei dir zu bekommen - aber das lange Warten hat sich gelohnt. Durch deinen Fernsehbeitrag war es für mich einfacher ein Gefühl für unsere Begegnung zu bekommen.
Ich hatte mir nicht vorstellen können, das eine so intime Arbeit mit einer fremden Person möglich ist.
🙏 Danke!!
Ich konnte mich so gut spüren und so gut entspannen, das ist erst der Anfang.
Liebe Grüsse
Barbara
Was soll man zu Johanna bloß sagen?! Unglaublich attraktive junge Frau, hoch erotisch, sehr gebildet, einfühlsam und liebevoll!!
Die Massage war ein absolutes Highlight und das, obwohl ich schon viele gute Tantramassagen genossen habe.
Da hat einfach alles gepasst. Wann immer es terminlich möglich ist, werden wir uns wieder sehen!