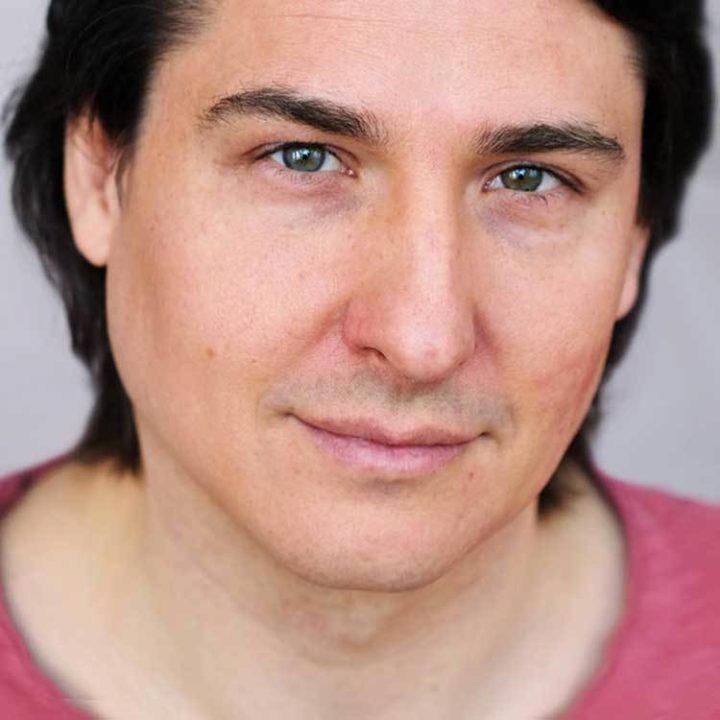 Dennis
Main Offers: Tantric massage in style of AnandaWave
Would you like to go on a journey to yourself? It is an honor for me and I am deeply grateful to be able to accompany you. Whatever journey you take today. I am attentive and loving with you.
Love is all that matters. If you are in love with yourself, it will flow from you to others.
About Dennis
What is special about the encounters in a tantric massage?
Let go. Arrive at yourself. Enjoy. Here you're allowed to simply be, with every feeling that rises up in you during the massage. You'll be accepted without judgment. I will create a space in which you can be ensured of my absolute attention and focus on you.
To be allowed to give without wanting something in return is the essence of my work.
Experience the uniqueness of every touch.
If last time the massage was very enjoyable and a journey of discovery into unknown sexual realms, it can be very emotional the next time and lead you to deeply buried places of your soul. I will accompany you lovingly in a protected environment, where you can let go and feel safe. Everything can but nothing has to happen.

Take a look in the mirror before and after our encounter - you will be surprised.
Data & Facts
Experience

Assistent bei Seminaren von AnandaWave

Languages

Qualification

Tantric Massage Practitioner TMV®
Background & Training
Bestandteile der Tantramassage Ausbildung bei AnandaWave Level 2
04/2019 AnandaWave® Der Lust eine Richtung geben, Ausbildung Level 2
08/2018 AnandaWave® Von der Selbstliebe zum kompetenten Gegenüber, Ausbildung Level 2
Leitungsassistenz im AnandaWave®-Seminar Kompetenz trifft Leidenschaft
Bestandteile der Tantramassage Ausbildung bei AnandaWave Level 1
02/2019 AnandaWave® Workshop in tantrischer Berührungskunst
11/2018 AnandaWave® Kompetenz trifft Leidenschaft, Ausbildung Level 1
10/2018 AnandaWave® Die Anale Versuchung, Ausbildung Level 1
09/2018 AnandaWave® Profiseminar Yoni- und Lingam-Massage, Ausbildung Level 1
07/2018 AnandaWave® Grundseminar – Einführung in die tantrische
Berührungskunst, Ausbildung Level 1
Tantric Massage Practitioner TMV®
Professional training according to standards of the German Tantric Massage Association (Tantramassage-Verband, TMV®)
Start of training, 07/2018
Certificate, 09/2019
Leitungs-Assistenz im AnandaWave® Grundseminar
Einführung in die tantrische Berührungskunst mit Michaela Riedl
Co-Leitung AnandaWave® Urlaubsseminar
mit dem Titel: Herzwissen umarmt Berührungskunst
Leitungsassistenz AnandaWave® Intensivseminar
zur Yoni- und Lingammassage
Yoni- und Lingam Achtsamkeitsseminar
Feedbacks
Lieber Dennis,
nochmals möchte ich dir für deine berührende Massage danken. Schon bei der Begrüßung konnte ich deine Freude spüren mir dieses Geschenk machen zu dürfen. Diese war so wohlig und ansteckend, dass ich mich direkt angenommen und gehalten fühlte. Deine annehmende Begeisterung löst schon immer etwas sehr Besonderes aus in mir. Mein inneres Kind beruhigt sich im Kontakt mit dir sofort und fühlt sich sehr sicher und somit auch eingeladen, lebendig und albern zu sein. Ein großartiges Gefühl!
Deine Massage ist geprägt von einer großen Achtsamkeit, einer sehr guten Berührungsqualität und einer bis in die Zellen verströmenden Freude. Deine Massage habe ich somit als genussvolle Tankstelle für ganz viel Liebe und Geborgenheit erlebt.

Dafür möchte ich dir von Herzen danken.

Liebevolle Grüße
Michaela
(Michaela Riedl - Ausbilderin für Tantramassage)
Lieber Dennis,
Du hast am Sonntag meinen Körper und meine Seele berührt. Dafür möchte ich Dir von Herzen "danke" sagen! Ich bin noch immer wahnsinnig gerührt, wie einfühlsam und fürsorglich Du mit mir umgegangen bist. Du strahlst so eine Offenheit, Wärme und Herzlichkeit aus, dass es einem leicht fällt, Dir zu vertrauen.
Du warst während der Massage stets präsent und ich spüre noch immer diese Wärme in meinem Herzen.
Ich fühlte mich durch Deine Berührungen so angenommen - gut so - wie ich bin. Auch als mein "krampfhaftes Festhalten" bzw. "nicht loslassen können" zum Vorschein kam, hast Du mich begleitet und ich habe mich verstanden gefühlt. Über Deine Aussage, es so anzunehmen, wie es ist, ohne Bewertung, denke ich oft nach. Es kam so viel in mir zum Fließen und ich glaube, dass durch die Tantramassagen viel gelöst werden kann, man sich noch besser annehmen und lieben lernt und diese Liebe dann auch an andere Menschen weitergeben kann.
Du bist eine Bereicherung und ich hoffe, dass noch viel mehr Menschen den Weg zu Dir finden und ihr Herz für sich und für Andere dadurch öffnen können, so dass mehr Liebe und Herzlichkeit in die Welt getragen wird.
Ich freue mich schon auf unsere nächste Begegnung!
Sandra